Peel Ply is a fabric layer placed on the surface of a composite laminate which can be removed after curing of the composite to leave a textured surface on the surface of the laminate.
Release Fabrics are PTFE coated fiberglass fabrics that provide excellent release all commonly used resin systems. Non-porous release fabrics will release very easily from cured laminates and leave a high gloss smooth finish. Porous products will allow excess resin, volatiles and trapped air to escape into the breather during cure and leave a textured surface.
Airtech offers the largest range of peel plies and release fabrics for multiple layups techniques at different temperatures, supplied in a variety of widths at the most competitive price points. The selection of peel ply is determined by how easy a peel ply will release from a surface, which can be used for a special layup technique, which may be best secondary bonding, what is the material's temperature range, drapability, porosity, and the overall ease in using a peel ply.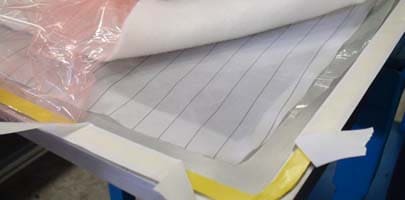 Non-Coated Peel Ply, clean fabrics which have been scoured and heat set to ensure clean, shrink free contact with part. Once removed textured surface aids preparation for painting or bonding. Choose "Release Ply".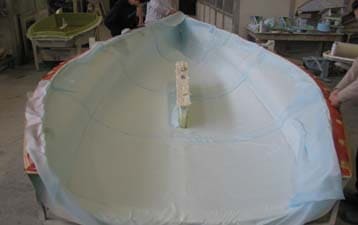 Release Coated Peel Ply, Release coating aids removal in demanding applications, complex geometries, aggressive resin systems, thin laminate structures. Choose "Bleederlease".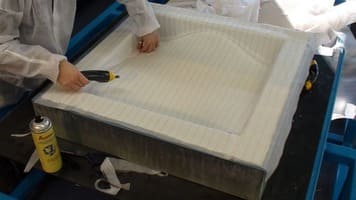 Nylon Peel Ply, good temperature resistance, wide choice of styles to match process requirements.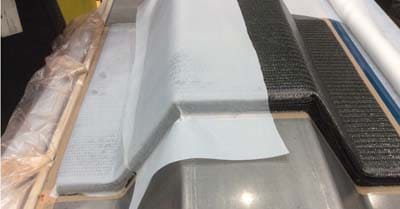 Polyester Peel Ply, good temperature resistance, good chemical resistance, a good choice for moulding with Phenolic resins.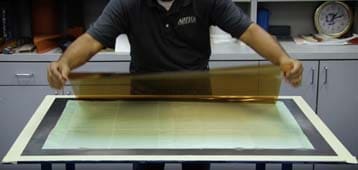 Fibreglass Peel Ply, high temperature performance for use with thermoplastics.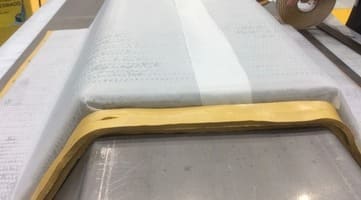 Heavy Duty Peel Ply, where additional strength is required for removal without tearing, choose heavy duty "Super" grade peel ply.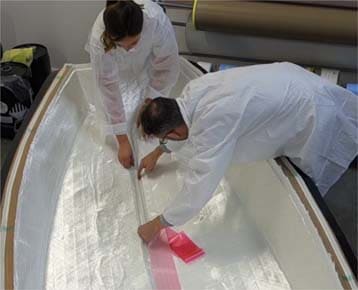 Self Adhesive Peel Ply, can be easily positioned on tool surfaces or on dry resin infusion preforms. Choose "Stik-Ply".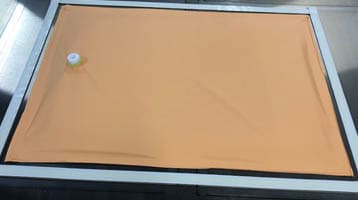 Semi-Permeable Peel Ply, allow air to be extracted but hold resin in place with zero bleed out. Choose "Dahltexx".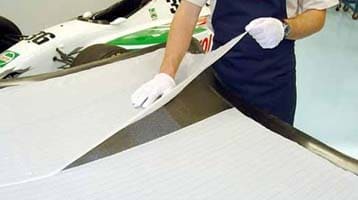 Weave Style
Weave Style, important consideration affecting drape and tear strength. Drape being an important factor in achieving wrinkle free application over compound curves. Tear strength being an important factor in being able to remove the fabric from the cured laminate.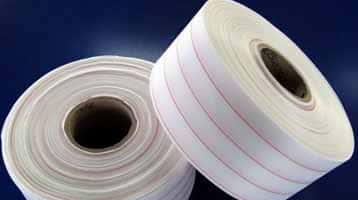 Fabric Weight
Fabric Weight, important consideration affecting tear strength and resin absorption – approx. equal weight of resin will be absorbed.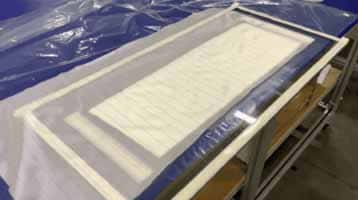 Tracers & Colour
Tracers & Colour for visibility, these have been included in some products to ensure visibility after cure.